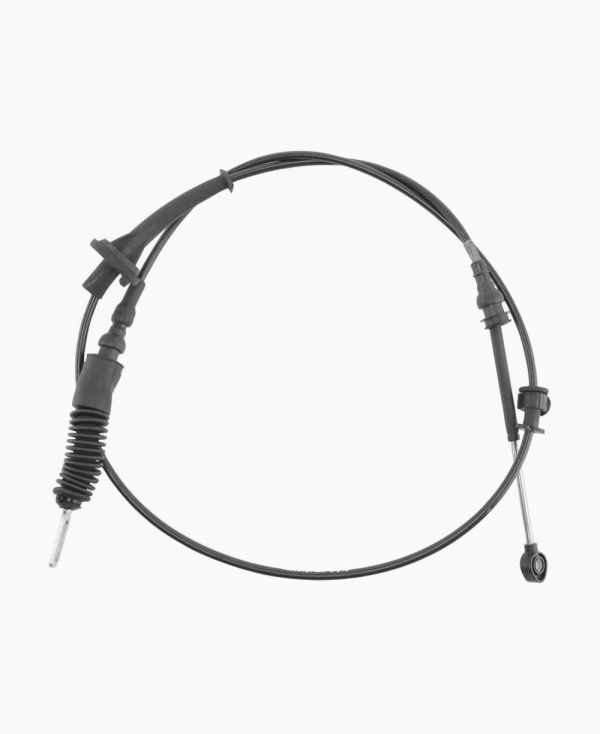 Gear Cables
Silco Cables manufactures high quality gear cables which will provide a smoother lever feel, along with sharper and more precise shifting. Gear shift cables are an integral part of the vehicle they link the gear lever to the transmission. Both manual and automatic vehicles are fitted with gear shift cables. All cables are manufactured as per OEM specifications, 100% load tested and all materials have been certified to ensure they meet the required specification.
Description
Gear Cables: Go Smooth On the Road
Every vehicle which individuals drive, whether a two-wheeler or three-wheeler, is backed by several mechanical functions. To support these mechanical functions, several automotive control cables are an inevitable part of automobiles. Be it brake, clutch, gear, speed, choke, and lock, every feature of a vehicle is directly related to the little wires and cables installed internally to give the best and smooth riding experience. Talking about the gear system, indeed for precise and smooth shifting, gear cables should be well fitted, well constructed, well maintained, and should be of all supreme quality.
Bike gear cables are specially designed control cables with the function of shifting and controlling the gear system of bikes with geared drivetrains. The inner part of these cables is made of stainless steel, which provides strength and flexibility, and the outer part housing is coated for extra protection. Gear shift cables are an integral part of the vehicle; they link the gear lever to the transmission. These cables use a combination mechanism to work effectively, involving the inner part as well as the outer part.
This might appear like a trivial small cable, unlike other parts, but when dug inside will show the well-engineered structure to let the system work effectively and fulfill the purpose at its best. Gear shift cables are required and vital in the functioning of manual and automatic vehicles, both.
Silco takes pride in its systematic approach to advance quality formation, which ensures that each cable is manufactured to achieve the industry's safety standards.

Benefits of GOOD Bike Gear Cables
Make your rides faster, enjoyable, smooth, and efficient with the perfect gearing. A good and supreme quality bike shifter cable ensures the long-life of bike chains as well.
Get a smooth pick-up and drop in the speed in the tough road conditions or off-road terrains.
With an affordable and high-quality gear cable, be less heavy on your pockets. Eliminate the trouble of changing these wires frequently and the fear of losing control of your vehicle when on the road with full-swing.
An efficient finished raw-material ensures the supreme quality of a final product. A perfectly specifically designed gear cable will make the gear system of a bike, motorcycle, scooty, etc., effective and equally efficient.

Quick Glance at the USP of Silco Gear Cables
100% Current Load Tested 
Will Provide Smoother Performance in Tough Conditions 
Well-constructed with a fine finish
Pre Lubricated cables with 1000 Grade Silicon Oil
Friction Free Technology
Water-Proof Wire 
The stainless steel used makes our cables Scratch and Corrosion Resistant
Flexible and Long-Lasting
Inner wire with an amazing tensile strength
Fitment Accuracy
Coated Cables for extra protection
Robust
Thermal Stability
Affordable 
Easy installation and low maintenance
Why Can Silco Be Your Best Choice For Bike Gear Cables?
We are an ISO 9001:2005 certified company. All the bike gear cables that we manufacture are as per OEM specifications.
To ensure the best quality of the cables we manufacture, the raw materials we use are tested and come from the certified suppliers in the market. 
We put the cables and wires on the following tests based on their application before launching the final product in the market. This eliminates the risk of flaws associated with the cable. The tests are Life Cycle, Proof Load, Torque, Performance, Tensile, Flickering, and Strength. Also, our manufacturing process involves a four-stage inspection of the cables we produce.
Blending the hard work and skill of our professionals with the world-class technology and production process, every stage of production, from start to finish, ensures supreme quality of our cables. 
The range of bike gear cables of Silco covers the need of vehicle owners as per the specifications and cable needed for fitment accuracy. Our product range has it all. However, if our catalog does not cover the bike shifter cable you need, we will design it for you. Connect with our experts, drop in the specifications, and get your custom shift cables made.
Our technology keeps on upgrading as and when required. We never compromise with safety and design, which is the heart of any machine.
For bulk industry cables and individual cables requirements, we are stocked efficiently to fulfill the demands of our clients. 
Not only the cables but also our packaging is evidence of the level of work of Silco. For hassle-free handling, we ensure excellent packaging standards.
The box of our checklist of the industry-standard parameters of cables always has a tick in it. 
Silco Control Cables eyes on delivering cutting-edge technology that reduces the workload from the lives of every vehicle owner.

Fifteen years (and counting) of continuous success in the market is the testimonial that speaks for our control cables. With excellence and quality being our driving forces, we have millions of satisfied customers at the peak of our capabilities. If your plan to buy new and long-lasting gear cables, put your bet on Silco to win!