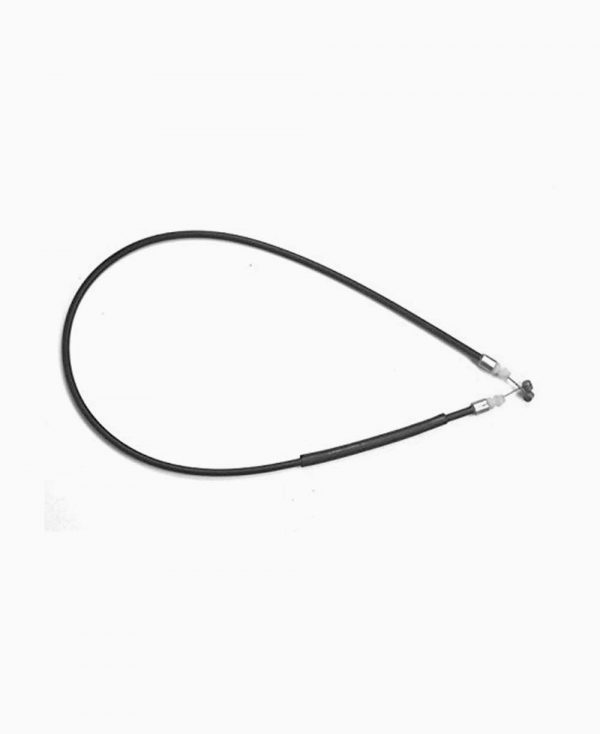 Seat Lock Cables
Silco Cables offer best quality seat lock cables which are manufactured as per OEM specifications, 100% load tested and all materials have been certified to ensure they meet the required specification.
Description
Seat Lock Cables For Bike: Outsmart Robbers and Ensure Safety
Just like every part of your bike, internal or external, should be in harmony and at its best to ensure a safe, smooth ride, it is equally vital that the lock system of your vehicle meets the standards and fulfills the purpose wisely. Unfortunately, Bike Seat Cable Locks are often neglected by bikers and are considered a trivial part to take care of, unlike other features and functions.
But as a matter of fact, Seat Lock Cables are equally important. A faulty, loose, broken, worn, and torn Bike Seat Cable can deny you access to your essentials like the battery, phone, tools, first-aid, house-keys, fuse, and other essentials you have stored under the seat safely if stuck while you go out for a ride. It can also give access to all these things to robbers when you park your bike unattended on the roadside if it is easy to break or tear. So, better than paying a huge amount for your new essentials or for the entire bike, invest a little on a good bike lock system.
What is a Bike Seat Cable and the Importance of a High-Quality Branded Bike Seat Locks?
When required to leave/park your asset (bike) unattended, the Bike Seat Cable Lock is an indispensable part of your bike. They are long, sturdy loop-shaped cables that come with U-locks and numbered keyed system locks. Their security mechanism involves attaching one end of the cable to the U-lock, and the other end is tied around the seat, or sometimes tires too. This brings the motion of the bike to a complete halt to make it impossible to be carried away easily and also locks the seat to prevent it from opening, meaning complete safety.
Trying to save on such trivial looking but important products is a false economy. Spend at least 8% of your total investment planning to make it an asset in purchasing a good lock system for that. For all your cables and wires need, Trust Silco! We fulfill your needs in the safest way possible. We manufacture only reliable Bike Seat Cable Lock to meet the needs of our clients.
Weight is a vital feature that decides the degree of security Seat Lock Cable will provide. By default, heavier and thicker locks are safer. They are difficult to cut, but our modern production unit manufactures Bike Seat Locks that will ensure maximum safety, no matter what the size, weight is. Our range covers locks from minimum to maximum weight that covers the needs of every bike owner. Choose and buy as per your requirements.
Can't find one that you need on our list? We take care of your custom needs as well. You can send in your requirements, and we will get your custom Bike Seat Cable made and deliver it to you within the time frame promised. Our dedicated team of skilled technicians can also create the replica of the old lock seat cable you can't anywhere else.

Quick Glance at the USP of Silco Cables?
Fitment Accuracy
Inner Wires- Amazing Tensile Strength
Corrosion Resistant
High-Quality Steel
Double coated for extra protection
Durable
Light in weight but robust and safe
Easy to fasten around the bike whenever required
Fine Finish 
Our cables undergo the following tests according to the application before the final approval.
Life Cycle
Proof Load
Torque
Performance
Tensile
Flickering
Strength
Why Can Silco Be Your Best Choice For Bike Seat Locks Cable?
We are an ISO 9001:2005 certified company. Meaning, our cables/wires meet the international standards set for automotive control cables/wire. Also, all the bike seat locks that we manufacture are as per OEM specifications.
We use premium quality raw materials only. We buy raw materials only from the certified and reliable vendors of the market. 
Technology, the latest technology, to be precise, is the heart of any industry. Our production unit is well equipped with all the modern technology to produce only the best control cables or wires. 
We offer the most reasonable price and also ensure the long-lasting performance of cables. Pay less for the best! 
We are quality driven control cable suppliers in India. The cables manufactured at Silco meet many layers of quality check before the final approval. We guarantee reliable performance, long durable life, and stunning functionality.
We ensure an on-time delivery service of the bulk orders in durable and tamper-proof material, which makes the delivery safe and easy to handle. 
Our prime focuses are quality, technology, resourcefulness, and innovation, which are evident in our final products.

Put a bet on Silco Cables, and you shall never lose. So, if it's time to change your old and worn out safety cable or you are looking to buy a reliable and brand new Bike Seat Lock Cable for your vehicle, Trust Silco!